March 27th
Gabriel Chua

"Congratulations! You've just failed!", is a sentence no business in existence would like to ever hear. But here's the thing. There are still Social Media companies that, surprisingly, still do not exercise due diligence and care when it comes to businesses seeking to utilise their platforms for online marketing campaigns, and have it proven ultimately unsuccessful from these Social Media companies not dealing with trolls, bots and other Social Media aspects that seek to do harm. Instead, these Social Media companies choose to reinforce their their own spam policies without getting down to the heart of the matter. And that could have some real serious repercussions not just for them, but for the businesses that they attempt to aid as well.


So why exactly do these Social Media companies do what they do? I am of the opinion that they are overconfident in their systems and setups that they do not bother to be proactive in the way they manage their content.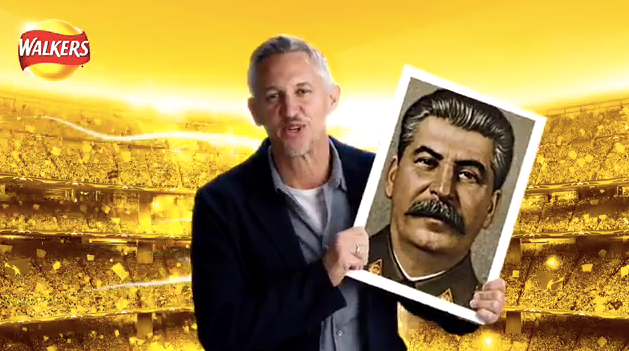 Does the picture above surprise you? I kid you not, that this was a picture that actually appeared on particular company's Social Media campaign when they utilised Twitter..Walkers Crisps, a UK based snack company, had the brilliant idea of offering UEFA Champions League tickets as a competition prize in which they asked Twitter users to send in selfies of themselves to promote the brand after which footballing icon, Gary Lineker, would show the submitted selfies on an animated video. All good right? And what possibly could go wrong? Well, the picture above was an example of what could go wrong. Instead of submitting selfies, trouble-makers submitted photos of murderers and images of other ethically questionable characters. Twitter clearly didn't bother setting up control measures in the event that Walker Crisps marketing campaign failed and instead allowed their spam policies to oversee the process trusting that it was foolproof. True, Walker Crisps could have better managed the whole fiasco themselves but Twitter, in my eyes, have to accept a majority of the blame since they are the ones responsible for allowing what users get to see. Such fallacy by Twitter caused not only Walker Crisps to suffer from negative publicity, but additionally once again showed the many potholes when it comes to using Social Media.


In the event that trolls beat you to the punch, there are some serious consequences that you might have to suffer from as a result. Well, in the short run, it's rather obvious that marketers would suffer from backlash and for consumers, they'd not be able to get the results they wanted when participate in certain campaigns. But what about in the long run? If tweeting and posting a Facebook update doesn't seem to be working, then companies, by and large would stop utilising platforms which could them see them suffer from a drop in sales and revenue and consumers, on the other hand, would again boycott the products and services by the companies which the Social Media giants failed to protect. All quite scary, is it not? When you have to suffer from something that was not really even your fault to begin with.

Are Social Media companies ready? Will they set you on your way? Will you, user of Social Media, experience success or failure?What do you guys think? That's the end for me today so do let me know your thoughts and opinions in the comment section below!


Signing off,
Gabriel